SM7B - 50TH ANNIVERSARY
As we celebrate the 50th anniversary of our SM7B, we will be giving away a limited edition poster for every SM7B purchase here. While stocks last!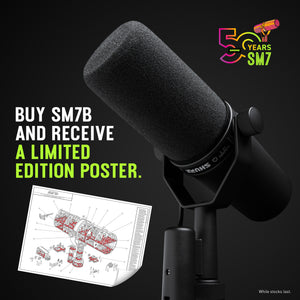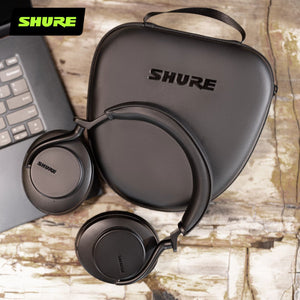 AONIC 50 GEN 2 - PREORDER
Pre-order the AONIC 50 Gen 2 @ $569 and get a FREE König & Meyer Headphone Holder or Stand. While stocks last.
Product reviews
Customer service via chat was superb! Knowledgeable, helpful & professional. Delivery was arranged within an hour of order confirmation, and earphones arrived in good condition. Sound is great, as expected of a Shure product.

Purchased AONIC 215 True Wireless Sound Isolating Earphones Black
Mic that's crisp sounding for hosting and has awesome "weight" in the sound for singing.

Purchased BLX24/B58 Wireless Microphone System
The best microphone I ever have in my life so far. I like the quality of the recording, clear and less background noise. The speech mode is also one of the key feature of this microphone. Highly recommended.

Purchased MV5C Home Office & Conferencing Microphone
On top of having a crisp audio, it comes with its own mixer, interface and controller. I'm very impressed and satisfied with it.

Purchased MV7 USB & XLR Podcast Streaming Microphone Black

FOR ALMOST 100 YEARS..
With a history of innovation that began in 1925, Shure has turned a passion for making great microphones and audio electronics into innovations that deliver flawless sound. Consistently. Reliably. And always ready to perform. From microphones to headphones to conferencing gear, we make products that help you define your sound. We take equipment issues out of the audio equation, so you can concentrate on your message or performance with confidence.