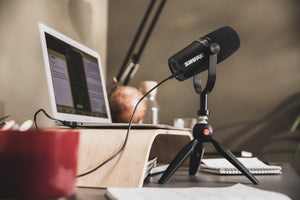 MV7 USB + XLR Microphone Review by Shawn Koh
The Shure MV7 Podcast Microphone is built to support streamers, podcasters and content creators who want the best audio quality for their production. Check out this detailed product review by Shawn Koh, Video Creator based in Singapore. Join Shawn as he takes a closer look at what you'll get with this mic as well as his first impressions and audio test. 
Follow Shawn Koh on Instagram and his YouTube Channel.
---